Download GIF (1080 pixels)
Download After Effects Project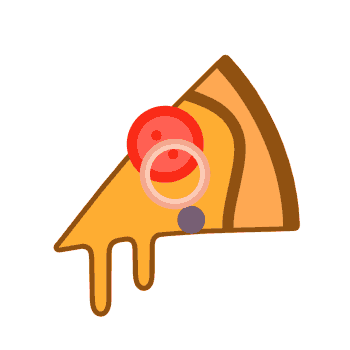 Take a Look Inside The Composition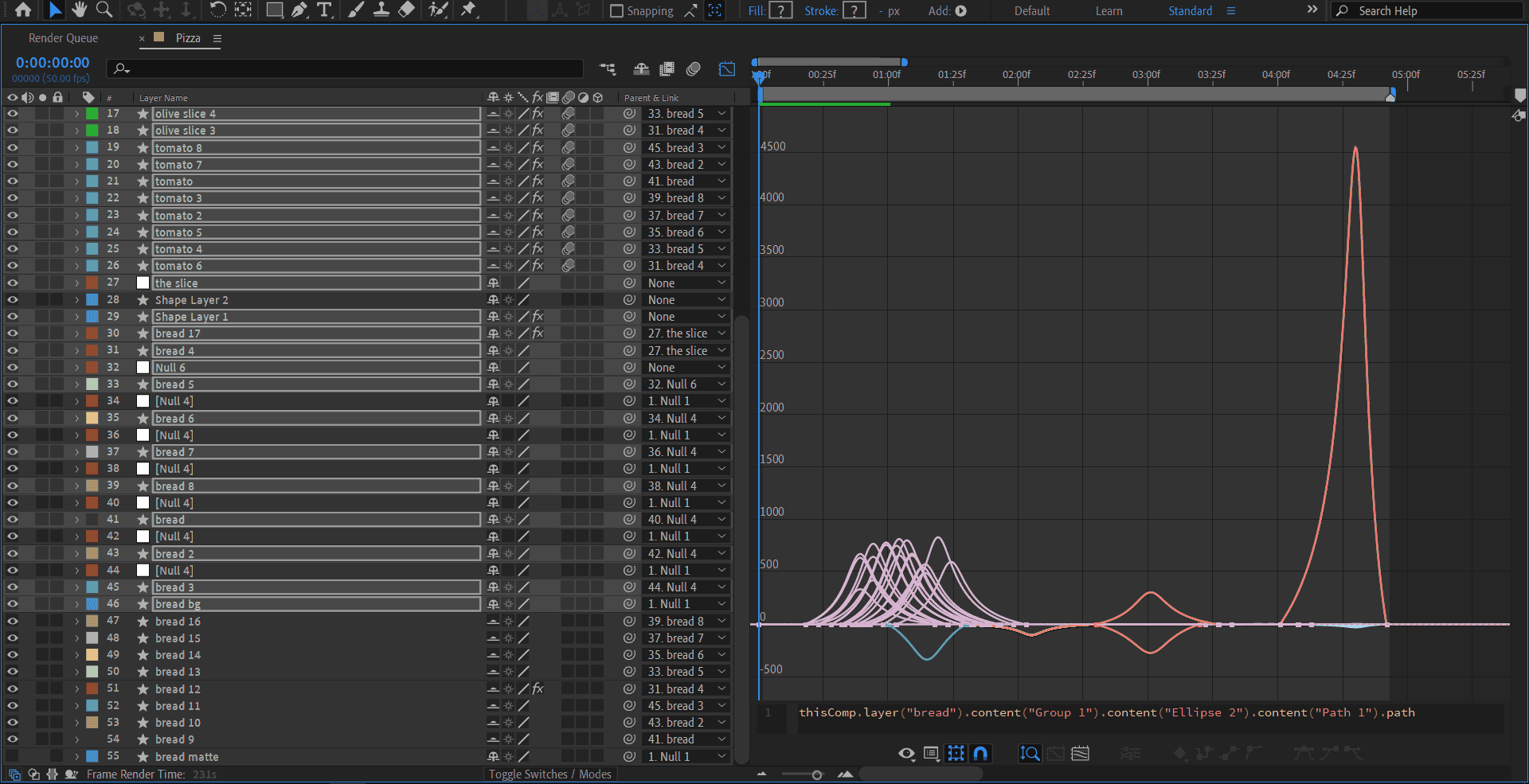 1. The pizza dough in our Pizza Animated Icon is made from a simple circle.
2. After the crust shapes around the bread, our ingredients come in one after another in a wave.
3. We slice up the pizza into 8 pieces and one slice pops up as the other pieces scale down to zero in our Pizza After Effects Project.
4. The cheese melts down from the final slice of our pizza Animated GIF Icon.
5. In the end, To make a perfect motion-graphics loop; an onion ring scales up and makes the dough for the next pizza of our infinite loop.
This Pizza After Effects project consists of 56 named and organized layers, available as a lossless 1080px Transparent Animated GIF Icon, a lossy 350px transparent Animated GIF Icon, and the after-effects master project file. Effects and properties of this pizza after effects project consist of precise keyframe graphs of scale and shape-path for dough and crust, puppet pin to bend the pizza slice later, [force motion+Levels+roughen edges for elements weight, color, set matte, masks, and a lot more, All native from after-effect without any third-party plugins. All elements used in this Pizza Royalty-Free Animated GIF Icon Icon are native after-effects shapes with endless rescale and reshape possibilities.
Ingredients in this Pizza animated GIF are consisting of bread, cheese, tomato slices(feel free to interpret them as sausage slices), and olive slices.
Don't forget to take advantage of the free shape-based after-effects project of this Pizza Royalty-Free Animated Icon GIF. You can practice and personalize everything and export it in a lot of different formats. You can also freely use this Pizza Royalty-Free Animated GIF Icon for your online or local restaurant web design, menu design, ordering application, or commercial video without the attribution necessity under this License.