Download GIF (1080 pixels)
Download After Effects Project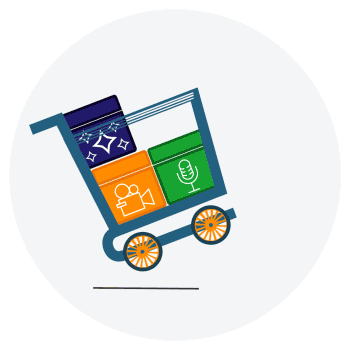 Inside The Composition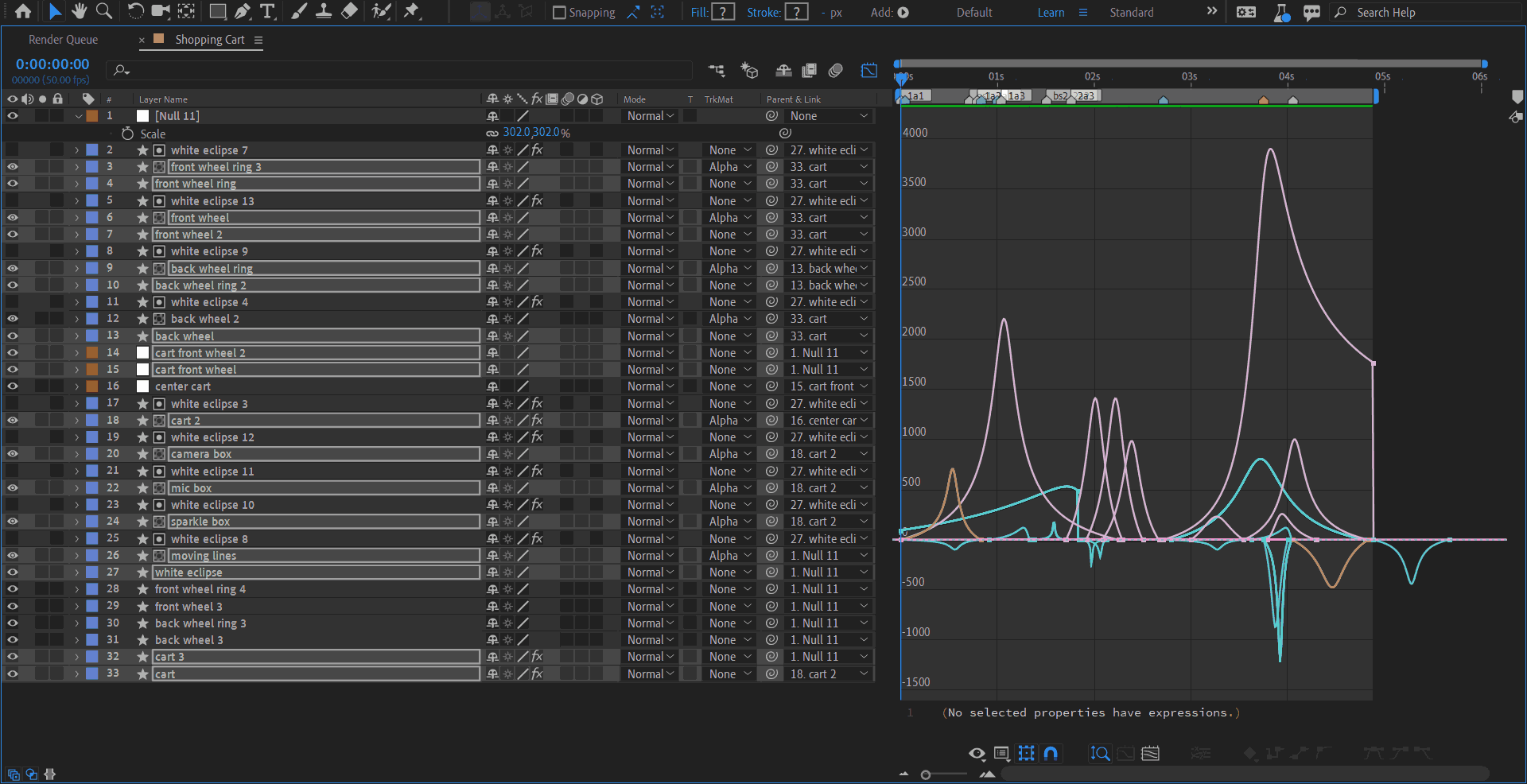 This Shopping Cart Animated GIF ICON consists of 29 organized after-effects shape layers and 4 null objects in 4 seconds and 43 seconds at 50 fps (243 total frames). available as a lossless 1080px Transparent Animated GIF Icon, a smaller and lossy 350px Transparent Animated GIF Icon, and after-effects project source file.
1. Our Shopping Cart Animated GIF and free after effects icon project, stars from an empty, grey shopping cart.
2. As the shopping cart jump starts using rotation property on the back wheel center as the anchor point, a circle background shape scales up. The colors on the shopping cart appear in any region that has the white background behind it. this was done using two layers of alpha matte effect in this Shopping Cart Animated GIF.
3. Then some horizontal lines go from right to left to replicate the feeling of moving on the ground. after moving for a while the shopping cart makes a sudden stop which makes it bounce forward on the anchor point of the front wheel center. these different anchor points on the same bath of shapes were possible through the use of null objects and parenting.
4. Then boxes with icons of a mic, a camera, and some sparkles, fall down in the shopping cart using simple position property in this Shopping Cart Animated GIF. you can customize these icons or change them with your desired icons and link the new icons to the boxes by downloading this free shopping cart after-effects icon project.
5. with the shopping cart loaded with boxes, it jumps starts again which causes the dark blue sparkle box on top, to jump to the back of the shopping cart. now for existing the shopping cart from its circle white background, we move the position of the shopping cart in addition to the illusion of the ground made by the lines moving from right to left in our shopping cart GIF animated icon.
6. Finally, the remaining white background circle, scales down to zero. leaving behind the starting, empty grey shopping cart, to create an infinite motion graphics loop.
This Shopping Cart Animated GIF and free after-effects icon project are useful for practice, to use for your animated advertisement or website checkout process, and more. you can download and use this without the need for attribution under my standard license.