Download GIF (1080 pixels)
Download After Effects Project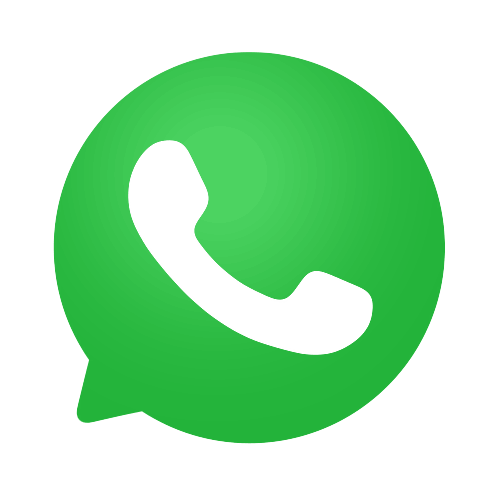 Inside The Composition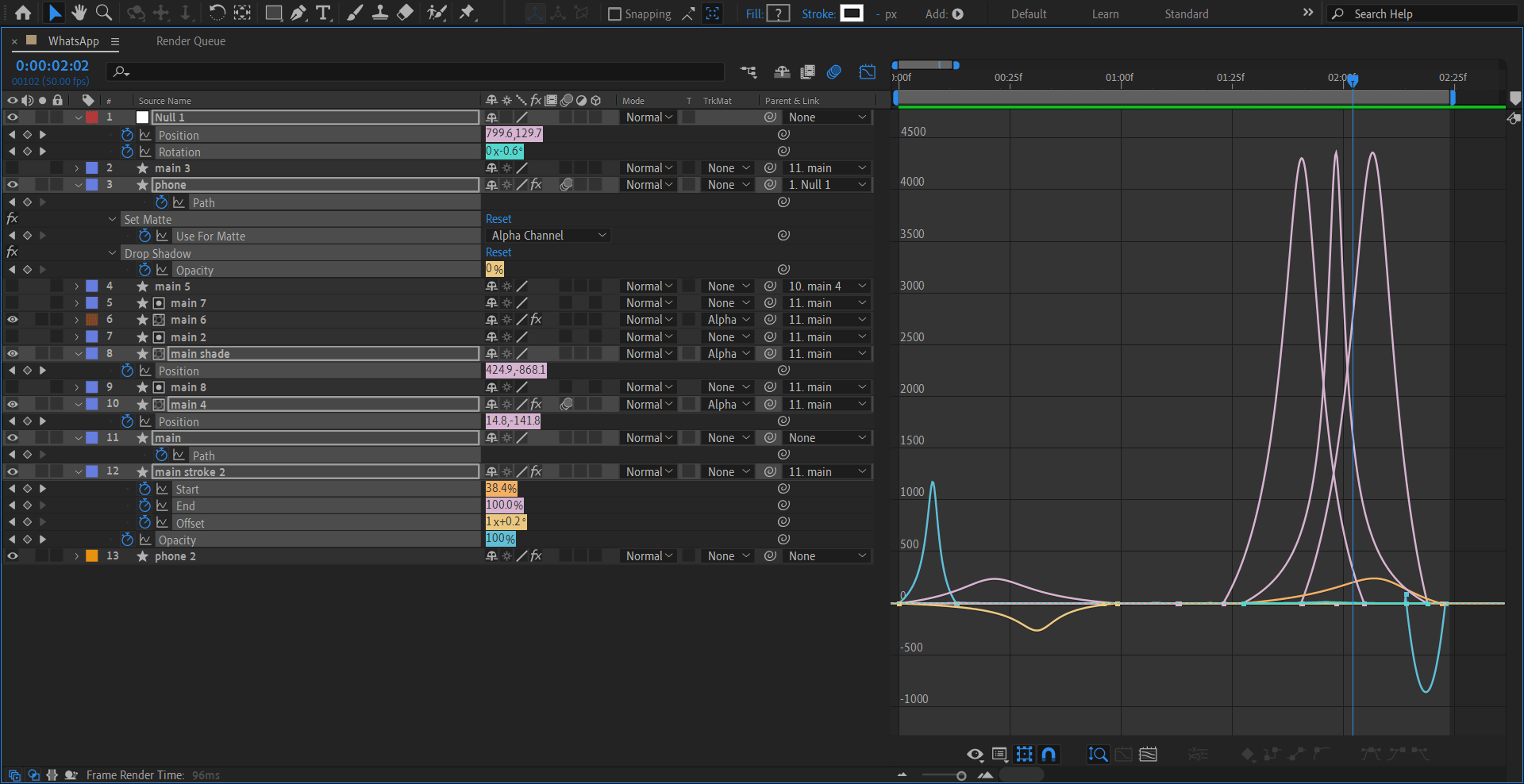 1. This WhatsApp Logo GIF Animated Icon starts with a simple white circle, Then the shape of a phone with green color starts forming from the edges of the white circle and leaves a white phone in the middle of the green area like the Original Whatsapp logo.
In our WhatsApp Logo Animation, a simple shape path keyframing is used to manually reshape and form the phone and a bright masked solid with 370 feathers alpha-matted on the first circle area creates the shininess of whatsapp logo in our WhatsApp Animated GIF Icon.
2. upon completion of the phone shape in our WhatsApp Logo Animated GIF, a white stroke surrounds the green Whatsapp icon area with trim paths effect. Then as the phone bounces back to its final form, A tab comes out from the bottom-left corner (again with shape path keyframing) to make the known form of the WhatsApp logo; a green bubble thought with a white phone inside.
3. Finally in one timing step, as the tab goes back, the white trim path stroke rolls back, and the phone and green background exit from the top-right corner, one after another. This sets back our WhatsApp Logo Animated GIF Icon to its white circle starting form and creates a nice motion-graphics loop.
This WhatsApp logo Animation has 2 seconds and 23 frames on 50 fps (123 total frames), available in lossless 1080px Transparent Animated GIF Icon, After-Effects Srouce project file and a lossy 350px Transparent Animated GIF Icon.
Feel free to use this for your personal or commercial use without the need for attribution under this simple License.
Also, don't forget to download the after-effects project to take full advantage of infinitely customizable shape layers for your own requirements or just to practice a bit.